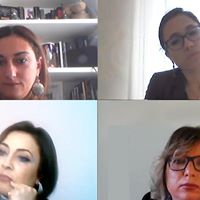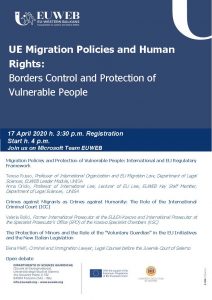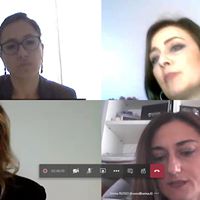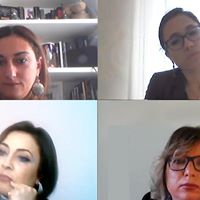 After the Speeches of the EUWEB Key Staff Member, Anna Oriolo and the EUWEB Leader Module, Prof. Teresa Russo, today's training course was concerned with verifying whether the European Union's migration policies could constitute a crime against humanity and whether the EU measures protect the most vulnerable people.
Valeria Bolici, Former International Prosecutor at the EULEX-Kosovo and International Prosecutor at the Specialist Prosecutor's Office (SPO) of the Kosovo Specialist Chambers (KSC) has developed interesting reflections on the configurability of this type of crime by highlighting the most problematic aspects of the 2019 Submission to the International Criminal Court (ICC).
On the other hand, Elena Melfi, Criminal and Immigration Lawyer, Legal Counsel before the Juvenile Court of Salerno, dealt with the protection of unaccompanied foreign minors by explaining the role, functions and methods of appointment of the tutor.
At the end, the open debate helped to highlight how the belief that the Union's migration policies have gaps in the protection of migrants in general and of the most vulnerable people in particular is widespread.
 For the contents of the lectures, see the section The Module/Didactic Materials on our home page.
https://www.euweb.org/wp-content/uploads/2020/04/93377123_235267124551172_4122474451545620480_n.jpg
200
200
Teresa Russo
https://www.euweb.org/wp-content/uploads/2019/09/marchio-300x91.jpg
Teresa Russo
2020-04-24 08:25:42
2020-07-27 19:47:56
UE Migration Policies and Human Rights: Borders Control and Protection of Vulnerable People 17 April 2020