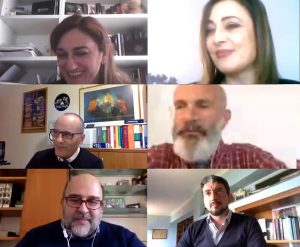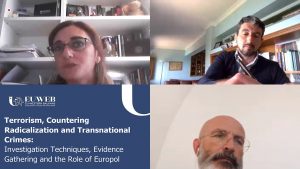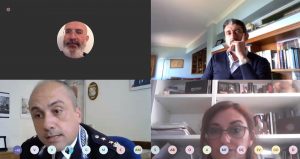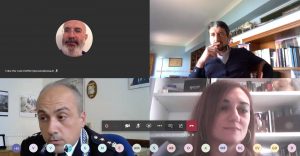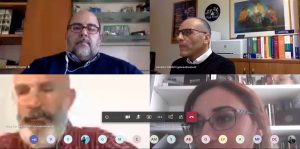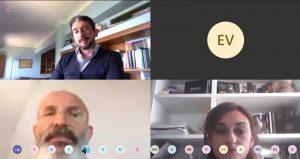 During this training course, Teresa Russo, EUWEB Leader and Gaspare Dalia, EUWEB Key Staff Member, addressed the legal issues concerning the strategies and measures adopted by the European Union in the fight against terrorism.
The speeches of Felice Pier Carlo Iovino, Professor of Criminal Procedure and Girolamo Daraio, Professor of Penitentiary Law, both from the Department of Legal Sciences, UNISA, allowed to highlight the evolutionary features of the terrorist phenomenon and the cooperation tools introduced for the evidence gathering in the fight against transnational crimes.
The technical skills of Gianluigi Lancellotta, Commander of the Prison Police at the "A. Caputo" District House in Salerno and Donato Ciardella, Head of the DIGOS Anti-Terrorism Section, Salerno, allowed combining theory with practice. In particular, the latter highlighted the most critical issues of the Balkan route and discussed some investigations carried out along the aforementioned route.
The open debate underlined how prevention is the winning strategy in the fight against terrorism and how the use of information technology is itself a weapon to be used wisely.
For the contents of the lectures, see the section The Module/Didactic Materials on our home page
https://www.euweb.org/wp-content/uploads/2020/04/WhatsApp-Image-2020-04-23-at-19.46.09-1.jpeg
768
1366
Teresa Russo
https://www.euweb.org/wp-content/uploads/2019/09/marchio-300x91.jpg
Teresa Russo
2020-05-03 20:59:00
2020-07-27 19:47:48
Terrorism, Countering Radicalization and Transnational Crimes: Investigation Techniques, Evidence Gathering and the Role of Europol 23 April 2020