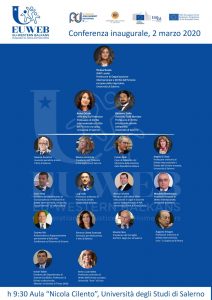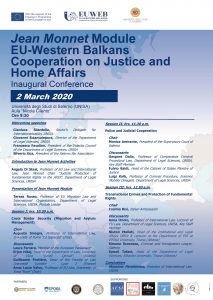 Inaugural Conference of the Jean Monnet module on EU-Western Balkans Cooperation on Justice and Home Affairs.
Each year the module will be introduced by an inaugural lecture addressed specifically to students, graduates, all legal professionals, civil servants, civil society and policy makers, general public in order to present the activities and the goals of the module and combine the knowledge of academics and experts and the practical contribute of such subjects.
This conference will be organized, ensuring a proper balance in the participation of the members of all stakeholders in order to facilitate the debate and the exchange of ideas.