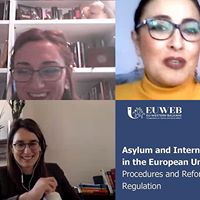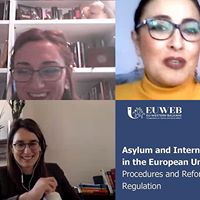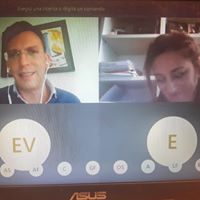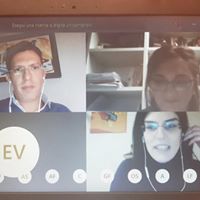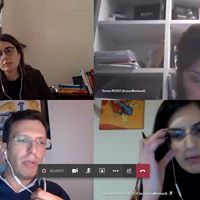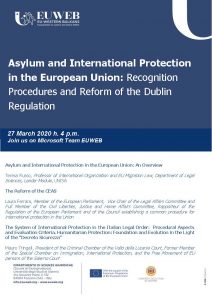 The EUWEB Staff is very delighted with the results of today Lecture.
After the introduction of the EUWEB Leader, Professor Teresa Russo, e Professor Anna Oriolo, EUWEB Key Staff Member, on the "Asylum and International Protection in the European Union", Laura Ferrara, Member of the European Parliament, Vice Chair of the Legal Affairs Committee and Full Member of the Civil Liberties, Justice and Home Affairs Committee, Rapporteur of the Regulation of the European Parliament and of the Council establishing a common procedure for international protection in the Union, underlined gaps and deficiencies of the European asylum policy after the umpteenth tragedy occurred in the Mediterranean in 2015, and the decision of the European Commission to present a package of legislative proposals to reform the entire Common European Asylum System (CEAS).
Then, Mauro Tringali, President of the Criminal Chamber of the Vallo della Lucania Court, Former Member of the Special Chamber on Immigration, International Protection, and the Free Movement of EU persons of the Salerno Court investigated the topic of inclusion from a judicial perspective, analyzing the current system for international protection within Italy's legal order.
The open debate among the participants of the EUWEB Module completed the discussion on the evolution of this overlapping discipline of international, EU and national law.
For the contents of the lectures, see the section The Module/Didactic Materials on our home page.
https://www.euweb.org/wp-content/uploads/2020/04/Foto1_n.jpg
200
200
Teresa Russo
https://www.euweb.org/wp-content/uploads/2019/09/marchio-300x91.jpg
Teresa Russo
2020-04-06 19:53:34
2020-07-27 19:49:10
Asylum and International Protection in the European Union: Recognition Procedures and Reform of the Dublin Regulation – 27 March 2020